There are many things I could say about the high quality of service we provide to our clients, but none would be as credible as reviews directly from our clients and colleagues.
So please take a moment to read them below and see why we're rated Best of Zillow. I hope our experience and integrity shines through, as well as how much we enjoy helping people with their real estate needs.
With gratitude,
Michele Gibson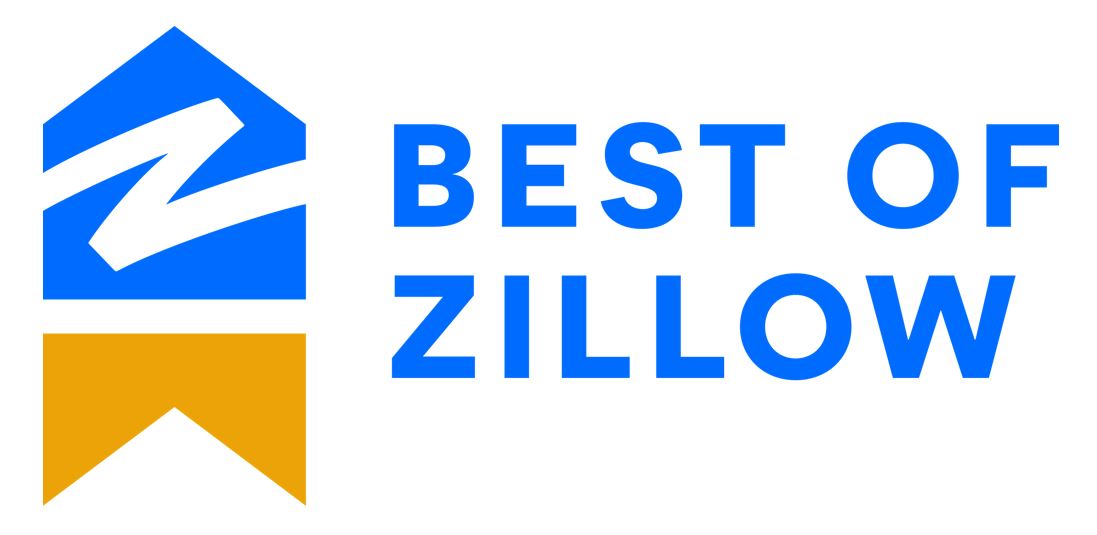 Reviews
"Great experience, super responsive, got me an amazing deal on a house. Would highly recommend!!" Mike Auer - Buyer
"Working with Michele and her team was really a great experience. She provided professional advice on how to prepare our home for sale and did a great job getting the word out so that when we listed our house there was strong interest. From beginning to end everything was handled smoothly. Once we were under contract her team continued to make the process very easy, including scheduling inspections and handling the small repair that we agreed to do. The only thing I had to do was answer a few emails. Michele and her team handled the rest. I am happy to recommend Michele and her team for your real estate needs." Kirk and Lisa Gilpin - Seller
"I have used Michele to sell two of my properties. She continually goes above and beyond her job, as she sold both my properties in literal days. She only brought pre-qualified buyers which saved time for myself and the buyers, as we could immediately set time for inspection and closing. I highly recommend Michele as she is a thorough, detailed, agent that I would use again." Jodi Shaw - Repeat Client - Buyer and Seller
"I have had the honor to work with Michele for 15 years. She is a talented and gifted realtor, the consummate professional." Ken Thurman - Fellow REALTOR®
"Michele and her team were so easy to work with and they worked so hard to sell our home. We ran into some uncontrollable obstacles but Michele made great decisions and used her immense network to get our home sold. I felt like Michele and Stephanie cared about me and not just about a sale." Jill Keenan - Seller
"I've had the priviledge of working with Michele for 8 years. Michele is the consummate realtor professional. Upon meeting Michele, it's so obvious how much she loves real estate - it's her passion. I've hosted open houses for Michele that have proven financially lucrative for me as a buyer representative. Working with Michele has been a very positive and rewarding experience for me. Donna McInturff - Fellow REALTOR®
"Michele did an awesome job of selling our home. She was very attentive to our needs and did so much to help us with our transition. Her professionalism was beyond measure, and I would recommend her to anyone looking to buy or sell a home." Dwayne Dillow - Repeat Client - Buyer and Seller
"Michele was very easy to work with! Also made sure what we wanted and had in mind was what we got! Would recommend her to anyone!" Brandon Warner - Buyer
"Great experience with Michele and her team, specifically Stephanie! They made it very easy and as stress free as buying a new home can be. Trustworthy and responsive!" Jennifer Jurgrau - Buyer
"Wonderful Realtor! Michele is a very successful realtor because she knows what it takes to get the job done and never rests until it is done. She applies herself to keep her clients informed. She knows when to raise the price as well as when to lower it. Michele's experience is extremely valuable." Jim Smith - Repeat Client - Seller and Buyer


"If I was interested in purchasing a home in the area covered by Michele and her team, I would not hesitate to call upon her and engage her services. You couldn't ask for or find a better agent."
Ron Ludin -Buyer
"Michele is a seasoned professional with years of experience. She knows the real estate market well and works to get the best deal for her clients. She even obtained a $4000 discount for me for needed repairs, which was an added bonus. Best agent I have dealt with since 1992 when I started buying houses." Fran Kysela - Repeat Client - Buyer
"I live in Beverly Hill, California, and through a series of events, came to own a 10-acre horse farm in Boyce, VA. Since I did not want to move to Virginia, and my days of Equestrian property ownerships are over, I wanted to put the farm up for sale. I called the Realtors Association and was directed by the nice young receptionist to look on realtor.com. Luckily, I have used realtor.com so it was easy to find the realtors. I was looking for someone from the Boyce area, that was an equestrian, that knew the equestrian community, and had bought and sold horse properties. The very first agent I called was Michele Gibson. She was everything I was looking for and more. The farm I was selling needed quite a bit of work to get it up to snuff. That could have been a huge problem, since I live in California and did not want to relocate for a couple of months to oversee renovations. Michele was my savior. She not only has years of experience of buying and selling farms, but she also owns one, and she herself is an equestrian. That was wonderful on its own, but it just got better. Not only does she buy and sell, but she also know renovations. She has an amazing list of contractors for everything I needed to put this farm in top shape. She went out of her way to make sure everything was accomplished. It was amazing. But best of all, she found the buyer herself. Because her connections in the equestrian community were so deep, she knew the minute my buyers were looking for a farm like mine. Truly spectacular work. She was a lifesaver for me. I can never thank her enough!" Kim Weeks - Seller
"Michele Gibson did an outstanding job helping us purchase our first home. She was very professional, helpful, knowledgeable and honest with every detail. We are very satisfied with the results and would not hesitate to recommend Michele to family and friends. We are not planning on going anywhere anytime soon, but if we were, we would call Michele!" Michael and Marion Alway - Buyer
"Eight years ago I called the agent on a listing I wanted to look at. It was my first home purchase, and I didn't have an agent or a lot of money. Michele arrived to show us her listing and I could tell that she was a straight shooter who really knew what she was doing. the house she showed me was out of my price range, but she made such an impression that I signed up with her. She walked me through the purchase of my first home, whose value was well below $100K. Michele treated me like I was buying a $400K house and was a thorough and aggressive advocate for me. Since that first purchase I have bought and sold two other houses with her, the most recent sale was completed today. I WILL NOT do any real estate business without her. If I ever move out of the area, I would seriously consider paying for Michele to be licensed in my new location just so that I had her by my side. I have recommended her to friends and family over and over and they also have had the same experience. She has become a part of our family and I can't recommend her more highly." Patrick and Brianna McCaul - Repeat Client - Seller and Buyer
"We had a great experience with Michele! We ran into hurdles along the way, none that were under Michele's control. She remained determined to get us into the right home under our current situation and she did. We highly recommend Michele to anyone looking to buy and/or sell." Jason Richardson/Cristin Clark - Buyer
"She is a tireless worker who keeps clients informed. She is like a terrier once she gets hold of a listing she never gives up until she is successful. If she can't sell it NOBODY can. She is professional, knowledgeable and an outstanding realtor." Bud and Rene Johnson - Seller
"Michele was great! Could not have been given better care. She was very professional and has become a treasured acquaintance. She is an angel and was there for me when I needed her. Can't say enough good things about her. Will certainly tell anyone who asks that is in need to immediately call Michele for wonderful results." Kathryn Walker/Linda Unger
"Michele Gibson was excellent as my listing agent, not only professional and knowledgeable, Michele made me feel that my lot listing was as important of a sale as my larger or more expensive listing. She and her assistant were so efficient, my lot sold quickly. Great fun personality to work with." Debra Johnson
"Quality and service, she was very professional and an outstanding team to work with. Thank you." Michael Myers
"We used Michele Gibson to sell a property for us and loved her service, skills and work ethic. I would strongly recommend Michele Gibson to anyone selling or wanting to buy a home or property. I cannot speak her praised enough. Very professional and personable." Jennifer Oliver - repeat client
"Very easy, very responsive, assisted us twice now. Thanks Michele." Shawn Darter
"Michele Gibson was the most professional realtor I talked to while I was trying to find the right realtor to sell my home. She advertised my home and it was only on the market 5 days because of the hard work this lady put in. I would recommend Michele to anyone who wants to sell their home quickly and painlessly." Terry Yost
"Great to work with. Long (short sale) process and she was helpful through it all. Prompt response from her and Lou. Would recommend her and her team for buying or selling." Lincoln and Julie Jones
When you have a good experience with a realtor juxtaposed to a bad one, you really appreciate the goodness and professionalism of the good realtors. Michele Gibson is a pro. She gave great guidance and shepherded our sale through the process in fantastic fashion. We were just coming off a 4-month experience that ended up going nowhere so to be able to list the house with Michele, be under contract in a couple of weeks and close as scheduled, it was a delight. She and her assistant, Lou, took care of everything and were fantastic. I recommend them highly. Bill Delaney
"Michele was amazing. She went out of her way to help. One of the nice things she did was respond to late night calls worrying about seller issues. I have already recommended her to some of my clients. Thank you Michele." Jamie Morgan
"By analyzing the current market, Michele priced our home very competively so that we secured a contract in an amazingly short time and sold our house at a very nice profit and with very little drama. We are pleased with this experience of selling our home." Allen and Rhonda Stottlemyer
"We recently sold our house that was listed with Michele. We found her to be not only a hard worker, but creative. She is very attentive to details and listens carefully to her customers. Even when she is busy, she always ensured that she kept lines of communication open with us." Daniel and Nancy Mozeleski
"Michele was wonderful to work with and we highly recommend using her as your realtor. Michele kept in contact with us through the sale of our home so we were never frustrated. Our property included 10 acres and a horse barn so it was a bit more difficult to sell and Michele had the experience to put together the perfect marketing plan. She was a pleasure to work with and we are thankful to have the opportunity to work with her." Steven and Diana Herring
"The best thing I can say is she knew her business and did it well. Everything she said would happen did. There were no surprised or false expectations. We were very happy with our results and and we would strongly recommend her to anyone. A pro through and through! A very helpful, responsible, present realtor!" Darrell and Jennifer Oliver
"We had a great experience with Michele as our agent. She is knowledgeable and professional in every way and was able to assist us in selling our unusual older farm house property. She and her team worked tirelessly to ensure we found a buyer and to make sure that every detail was considered and addressed. We would definitely recommend her." Jesse and Jennifer Dowell
"In our experience, Michele was very responsive, listened well and worked hard the entire process to advocate for our interests as a buyer. She is a top agent for a reason." Josh Hoekstra
"She worked tirelessly to get us the house we wanted and for the best price! Her negotiation skills and relationships with other Realtors made all the difference. She is a gem! I would definitely recommend her to others." Jeff and Marcie Fairbanks
"Michele was such a fantastic joy to work with during the process of us buying our home. We felt that she genuinely cared about our needs and wants, and knew she worked tirelessly to make sure we got the best deal possible. We highly recommend her to anyone looking to buy a home." Heidi Henson
"Super helpful. Michele makes the whole process easy to understand and I feel like she has a very good understanding of the process and explains it very well. Michele has been a fantastic agent on both transactions I have used her for. Really knows the real estate industry and helped me the entire way with any questions I had but more importantly had suggestions for things I never knew about. Great for buying your first home or your last." Tommy Milner
"Michele helped me sell my house and to find another one when I wanted to move from "in town" to a small farm in the area. Not only did she help me sell my current house during a sluggish time of the year, she was also tireless in helping me find the right property to buy-I think we looked at everything with 5+ acres in a 25 mile radius! The house I bought, she helped me write a competitive offer that won over other offers that the seller had." Frank Oelschlager
"Michele sold my daughter's house and also ours. She was always available for questions and information. She also got us the best price for the house. No one could ask for a better agent. I will recommend Michele to anyone who is selling a home. Michele was always there for us, taking us through every detail, going to bat for us to get the best price. Michele is the best agent we have worked with. She is awesome!" Beverly McCormick
"Great real estate agent. Gave me great results. She fought hard and got the builder to include a beautiful 10x20 deck with lighted stairs at practically next to nothing. Initially the builder balked but Michele came through." Clayton Ritter
"Michele understands the market well, and she and her team helped us sell our home with some challenging comps in the area. She helped us understand what minor repairs were and were not important to sell our home." Stacey and Kevin Chapman
"Michele was very pleasant but a real go getter. I felt like she understands what I wanted and made it her personal mission to sell my property. I would definitely use her again." Hung Nguyen
"Michele was prompt, quick and went above and beyond. She really fought to get exactly what I needed and the place I wanted. There were a couple of other people interested, but her determination and persistence paid off. Thanks Michele!" Stephanie Ellis - repeat client


"Michele did a great job in guiding me through the sale of my house. I was living out of town at the time and she had to handle a lot of extras since I was unable to be there. She kept me informed at every step. Great!" Janet Coy
"Michele understands the market well, and she and her team helped us sell our home with some challenging comps in the area. She helped us understand what minor repairs were and were not important to sell our home." Stacey and Kevin Chapman
"Michele is knowledgeable and trustworthy, she showed us many houses over 2 years until we found just what we wanted. She negotiated for us to get exactly what we needed." Jen McDiarmid
"Found a house. She negotiated what we were to pay. With her contacts, we were able to go to close well before industry standard. She continues to follow-up and thank us for the business. Class act!" Joan Claycomb
"I contacted Michele to view a home I had seen on Zillow.com and her sign was also in the yard. She responded promptly, though it was a weekend. The house was under contract but she advised me about the market and financing. Michele showed us several homes before we found one that met our needs and fulfilled a lot of our wish list. She advised and helped us through the process of making an offer and counter offers. She was always available to answer our questions and make sure everything was completed in a timely manner. We would recommend Michele to anyone looking to purchase or list a home." Cathy Lichvar
"Ms. Gibson's patience and persistence in selling a property under very difficult circumstances were exemplary. She gathered all information pertaining to the property with no assistance from the seller. She kept the seller advised of interested parties and detailed their concerns, which was essential to reducing the tax assessed value to allow for a sale. I have nothing negative to say about her performance. I'd recommend her to anyone!" Jim Peters
"I would rate Michele a 5+ on a scale of 1 to 5 with 5 being excellent in all categories on the Berkshire Hathaway Service Evaluation." Loudoun County Buyer/Seller
"My experience with Ms. Gibson is amazing. I have never worked with a more professional, knowledgeable, quick to respond and considerate realtor. She never let us down and really knows the area well. You will not be disappointed if you use her as your listing agent." Danette Campbell
"Michele is amazing - professional, informed and on top of everything, came through for me and was reachable and dependable at all times." Stephanie Ellis
"Michele is beyond professional and makes homebuyers feel confident and secure in her quest to acquire the best home for ones need. She has all the right resources to ensure a successful buying and/or selling home experience in the shortest time period possible. I love my new home and thank her immensely for her devotion in helping us not only sell our old home but obtaining the right one for our needs." Lephas Bailey
"Joan and I found Michele to be extremely responsive, knowledgeable, and very much OUR representative. We wished to purchase a home and signed with Michele. We quickly found the home Joan wanted and Michele quickly and efficiently negotiated the deal for us. She was able to get us the price we wanted and the time frame we desired so we could get moved in and move on with life. The communication from Michele and her Team was timely and information was presented in a fashion that was easy to understand. We closed quickly and there were no surprises! We highly recommend Michele and her team whether you are buying or selling. It is all about customer service and communication and that was given at a very high level." Lew Claycomb
"Over the years, Michele has represented me as both a seller and a buyer. Michele knows her stuff! She is up to date on the latest trends and happenings in the market. Are you looking to buy or sell horse property? If so, Michele is a knowledgeable, accomplished equestrian who can help you in that field as well. I have found Michele to be very professional in every way. I highly recommend Michele if you are looking for a person who is very reliable, honest, trustworthy, responsible and hard working ! You will not be disappointed!" Jan Smith
"We chose Michele Gibson to help my husband and I find a home because my sister and her husband used her and she came highly recommended! She really listened to our wishes and searched high and low to find homes for us to look at that fit our wish list. We had only been seriously looking for about three weeks when she sent us a link to our dream home! We were not even living in VA yet, so we drove up and loved the home! She took us straight to her office and helped us make an offer they couldn't refuse!! She knows everything to look and ask for! She is really working for YOU and you know it! I can not imagine this process without her! We are so happy with her and would suggest her to anyone buying or selling because we know that she will do an amazing job for them too!!" Becky Rothrock
"Michelle is a wonderful realtor. As a first time buyer especially in this market I was nervous. By the second house Michelle had me at ease. I was learning what questions to ask and what to look for in a home. She was supportive and willing to share her wealth of knowledge with me. She gets great deals! Thanks for all the hard work you do Michelle." P Uskurait
"She is a great realtor, very professional and easy to reach. I would highly recommend her." Mary Barry
"Michele is extremely knowledgeable about the real estate market and she takes the time to get to know what you are looking for and then finding the right fit." Jennifer Childree
"She has been a great help with helping me find a home to rent" Patrick Moore
"We chose Michele as our realtor simply because she listed a house we were interested in seeing. I'm so glad to have found her! While we decided not to buy the house that led us to her, we are thrilled to be building our dream home because of her guidance. This is something we didn't think was possible when we first started our home search. She worked tirelessly on our behalf to make sure we got everything we wanted but stayed within our budget. I highly recommend her to anyone who's not only looking for a great realtor, but for a personal advocate on your journey to finding your dream home." Dana Bowie
"Michele made finding and buying our home so easy it was unbelievable. She led us through the entire process with ease, including answering our multiple questions about everything under the sun. She is a very smart and efficient real estate agent, and a truly great person. I have already recommended her to a few of my friends and will continue to do so." Jessi Dick